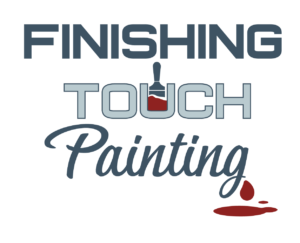 $449*
Winter Bathroom Promotion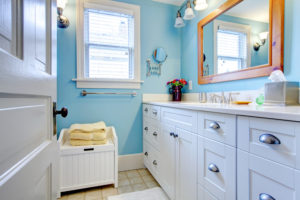 *What's Included
Also See Full Terms & Conditions
Up to 10'x6' Bathroom

Full preparation

Walls

Trim (baseboards, 1 window casing, 2 doors with casing)

1 coat on trim, 2 coats on walls

Paint & Supplies

Finishing Touch Painting 2-Year Warranty

Ceiling painted add $99

See Below for Full Terms and Conditions
Terms and Conditions
Because projects vary, below are some of the specifics of what included and not included in the above promotion pricing.
We're of course happy to quote pricing for anything not included and look forward to working with you!
Walls
Includes full preparation (cleaning, scraping, repairing up to 4 minor defects per 100 SF, caulking of gaps and expanded seams, power sanding wallboard with Festool Dust Extraction HEPA certified sander to an even surface as possible) and up to two coats of finish paint.
Trim
Includes full preparation (repair of blemishes including nicks, scrapes, gouges, old paint drips,
nail setting, seam caulking and light hand-sanding to achieve best possible finish. Spot priming where needed using oil or water-based primer*) and 1 coat of trim paint on the following surfaces; up to 2 window casings and sash (mullions extra) 1 standard door**, door casing and
Ceilings (additional $99)
Assumes non-textured ceilings with no water/smoke damage/additional repairs, with 1 coat flat ceiling paint.
*natural wood, previously stained or lacquered trim not included in this promotional pricing as this requires heavier preparation and up to 3 coats of paint.
**Standard door defined as up to a 6-panel door (Non-French) on 1 side (bathroom interior side). Double bi-fold doors or louvered doors priced separately).
Limit One Per Household
Click for Finishing Touch Warranty